Every Measurement Matters.
Standard Calibrations, Inc. (SCI) is a full-service accredited partner offering measurement products and services. We partner with customers in the mission-critical, commercial/industrial, Department of Defense and other defense companies, and maritime industries anywhere, anytime.
We offer the full scope of calibration services, including precision cleaning services and data center monitoring. If it controls, indicates, or alarms, we sell and service it.
But no matter how we're helping, our focus has always been, and will always be, to be our customer's first choice.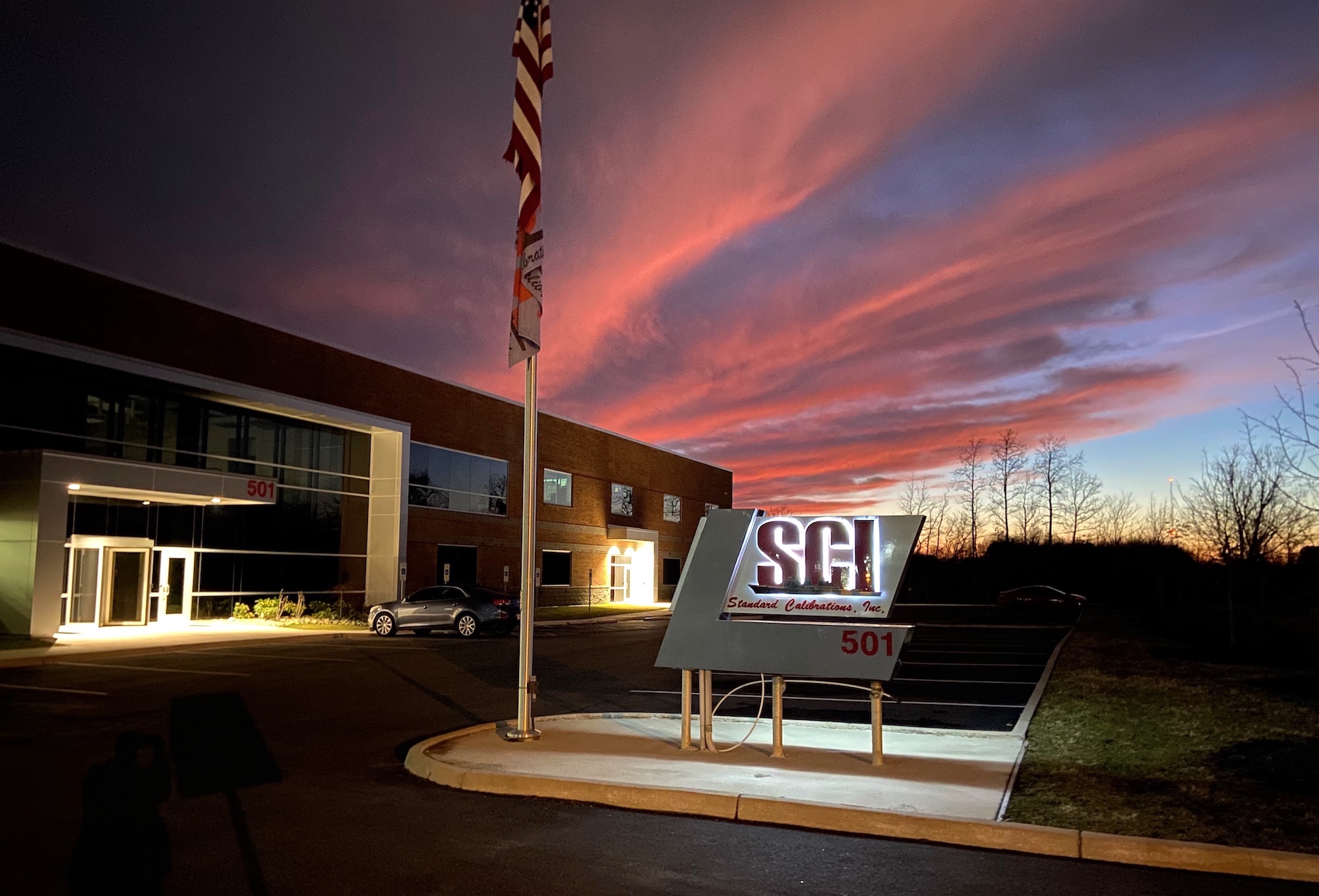 Our Core Values
At SCI, we are committed to providing every customer with the confidence and control necessary to succeed. We are a calibration company, but we're much more than that. Our four core values are at the heart of who we are as a company and ensure we deliver on that commitment:
Relationships
We value enduring relationships with our co-workers, customers, suppliers, and community.
We know that through our hard work and deep relationships that we all find success.
We understand that it's about safety. We look out for our customers and one another to ensure we all get home safe.
Excellence
We commit to mission-ready standards, quality, accuracy, and stand behind our work and your schedule.
We consistently invest in our employees to best serve our customers.
We offer turn-key solutions, not more work lists.
Satisfaction
We always listen and commit to continuous improvement.
We go above and beyond to ensure our customers are mission-ready, on schedule.
We support our customers anywhere, anytime.
Integrity
Confidence is at the heart of our work.
What we say, we do; with accountability and measurable results.
We must trust each other and our customers must trust us. Otherwise nothing else matters.
Our History
Standard Calibrations, Inc. was founded in 1989 by Floyd Cross and Michael Jones. Both natives of the Hampton Roads area of Virginia, they grew up in the shadow of the world's largest naval station and shipyards. Their location allowed them to see a big market need, and so they established critical calibration services for the Department of Defense control systems. While we were founded to serve the DoD and maritime industries (and still proudly serve them to this day), SCI is now a global provider of measurement products and services within the industrial, commercial, and mission-critical data-center industries.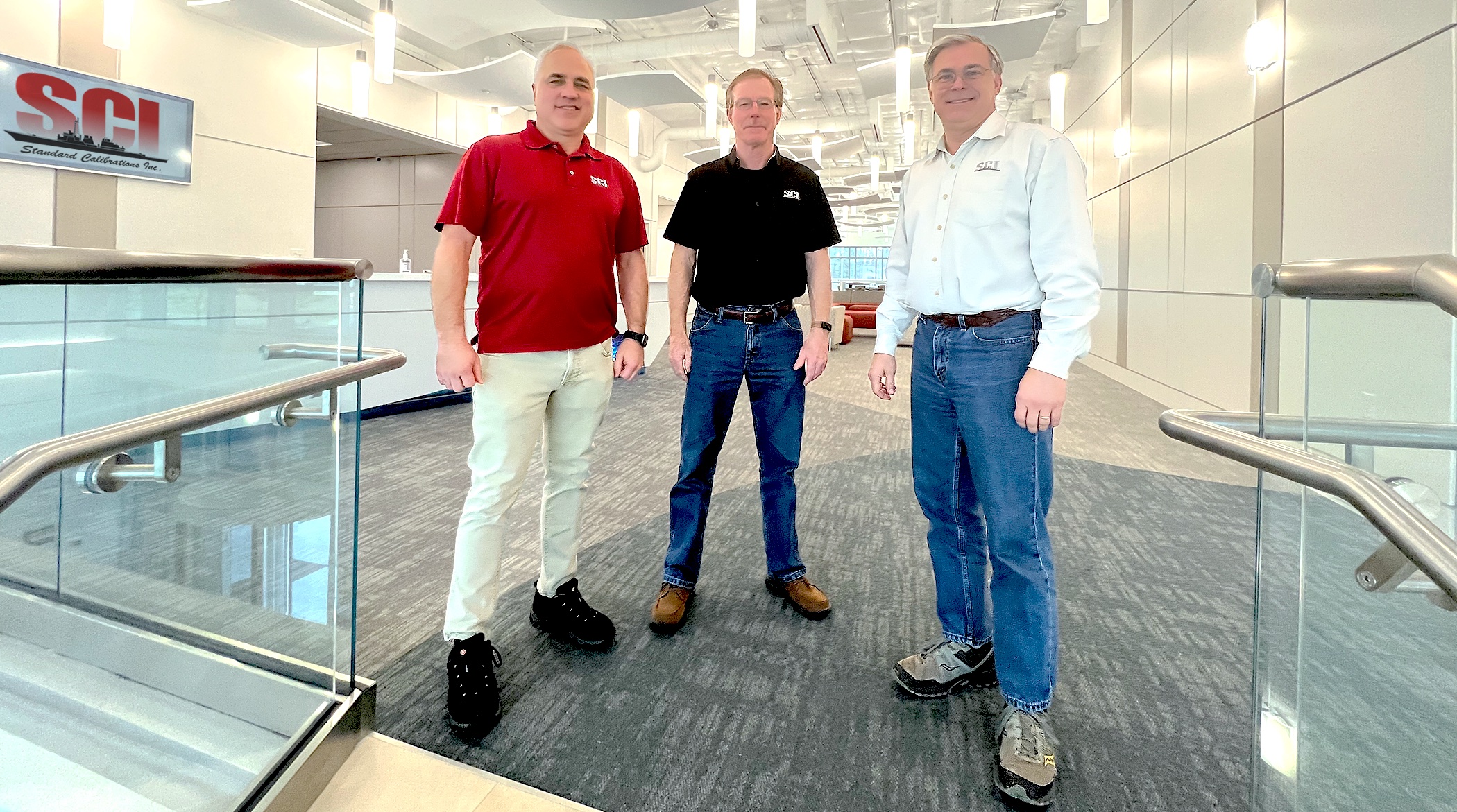 Floyd Cross
Chief Executive Officer
Co-Founder
Michael Jones
Executive Vice President
Co-Founder
Our Facility
SCI, in coordination with architects, industrial engineers, and a quality assurance team, designed and built its new facility with calibration services in mind. Located in Oakbrooke Business and Technology Park in Chesapeake, VA, the 44,500-square-foot facility allows us to provide instrument calibration services that are second to none.
Our 5,000-square-foot calibration lab is strategically located to minimize the effects of the sun. Additionally, the 1,000-square-foot dimensional calibration room supports precision dimensional measurements. Both calibration labs are monitored by a state-of-the-art system, with the dimensional calibration room maintained at 68+/- .5 degrees F. As a dedicated calibration services company, our laboratories were designed with all our customers' needs in mind, from the requirements for good electrical grounding to workflow to a survey of gravitational forces, all to reduce SCI's uncertainty of measurement.
In addition to an 8,300-square-foot warehouse space, SCI utilizes a 225-square-foot controlled environment, SCI equipment storage room, and an additional 325-square-foot ready room to ensure we're ready to support on-site calibrations around the globe. Our 1,000-square-foot, cutting-edge flow calibration room, which includes automated SCI/ITAC controls, and flow stations for both fuel and water, each with high accuracy coriolis flow standards. Fuel flow to 220 GPM and water flow to 1,000 GPM can be measured.
Check out our new facility here:
Careers
Interested in starting a career with Standard Calibrations Inc.?